Only
to take advantage of this exceptional offer!
You can not find it in store
Shipping within 24 hours
International delivery

FREE
30-Day Money Back Guarantee
people are currently looking at this product
Current orders
---
Do you have trouble keeping your bed sheets tucked under your bed?
Does all your rolling around create messy bed issues?
Never worry about those things again! With our 4 piece adjustable bed sheet fasteners, simply attach each set of clips under your mattress to secure your sheets.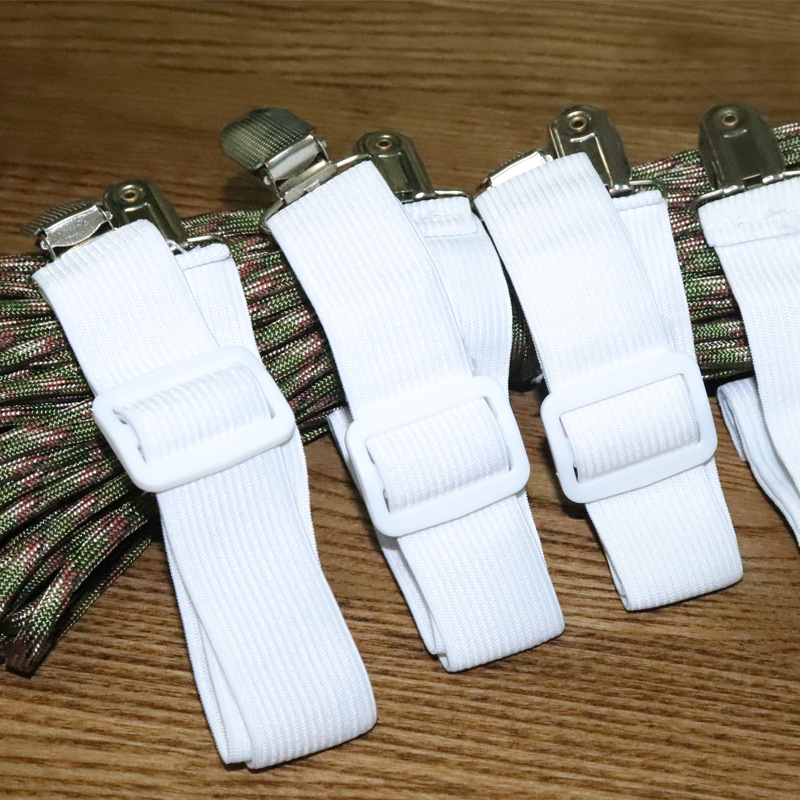 With the adjustable loop feature, this accessory is sure to fit onto most beds and bed sheets.
Each clip is tipped with a duckbill design, ensuring that your precious bed sheets are secured with care! Materials: Metal Clips & Nylon Straps
Material: Stainless steel

Sheet holder clip width 2.5M, total length 65CM, can be stretched to 1M, can be used for sheet fixing, mat fixed, sofa fixed
HIGH DEMAND AND PANDEMIC SITUATION!
Due to the extremely high demand and actual pandemic situation , orders take on average between 14 and 25 working days to arrive at their destination. Please be patient, we do our best to fill every order we receive!
---